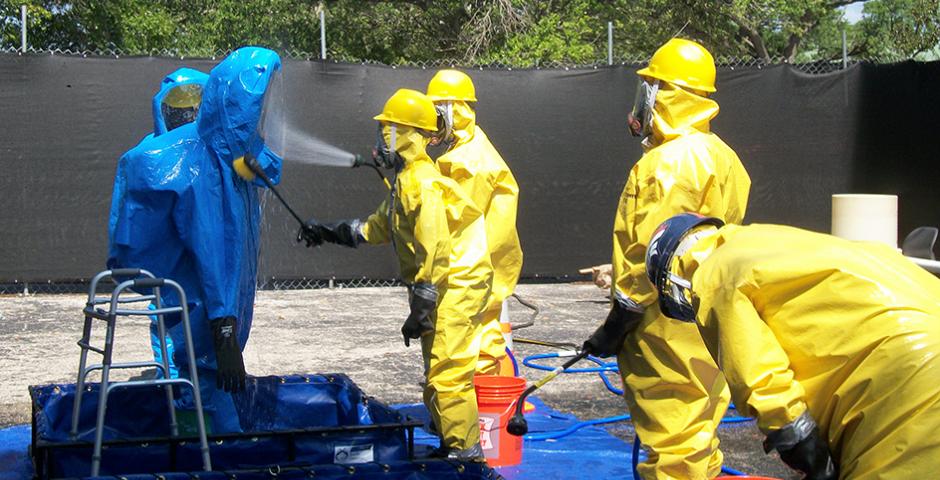 Certification & Refresher Courses
Providing workforce safety certificate training to employees
or to people striving to strengthen their resume and obtain work
Institute for Occupational Safety & Health (IOSH)
Better Workforce.
Better Environment.
Better Tomorrow.
The Occupational Safety and Health Administration (OSHA) have estimated that more than 32 million workers are exposed to 650,000 hazardous chemical products in more than three million American workplaces. This poses a serious problem for exposed workers and their employers.
For more information about OSHA, visit the OSHA Web site.
Through the Institute of Occupational Safety and Health (IOSH), our well trained staff provides workforce safety certificate training to employees or to people striving to strengthen their resume and obtain work. IOSH offers the certification and refresher courses that employees need to stay safe on the job and to stay in compliance with federal and state regulations. Courses are competitively priced and conveniently offered either at Florida State College facilities or at your worksite.
Call the central appointment desk to sign up for a course or to acquire more information at (904) 633-5967 or email rdeponte@fscj.edu
IOSH instructors are certified trainers for HAZWOPER, Cardio Pulmonary Resuscitation (CPR) and Automated External Defibrillator (AED), and have vast, hands-on experience.