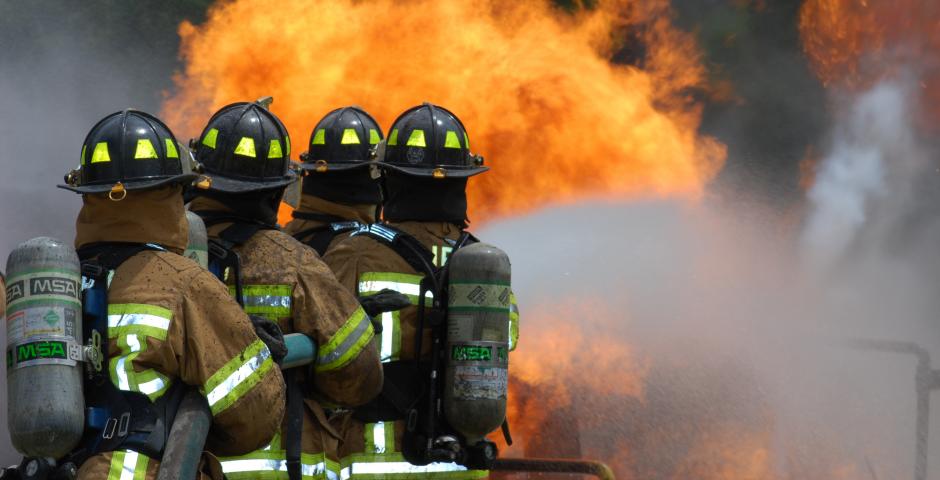 Elite Training
ARFF Training
FLUSAR
EMS Training
Maritime Training
Industrial Fire Brigade
Fire Continuing Education
Fire Academy of the South
Get Unmatched First Responder Training
The Fire Academy of the South (FAS) provides a wide range of training and educational opportunities to emergency responders in both the public and private sectors. Training levels range from basic skills and certification to advanced education with specialized technical training, including shipboard fire fighting and aircraft rescue fire fighting.
The FAS has state of the art training facilities with modern equipment including a new maritime fire trainer. FAS instructors have the knowledge, experience and industry credentials to provide quality training and certification. The FAS also possesses the ability to develop customized curriculum to meet the dynamic needs of the fire service and specific response parameters.
Areas of Expertise Include:
Aircraft Rescue Firefighting (ARFF) Training
Florida Urban Search and Rescue (FLUSAR)
Emergency Medical Services (EMS) Training
Maritime Training
Industrial Fire Brigade
Fire Continuing Education
Contact
For more information, contact Sheldon Reed at (904) 646-2189 or sreed@fscj.edu.
ARFF Training
FAS is certified by the FAA to provide the required PART 139 annual recertification burn training. The five hour class includes extinguisher use on a three dimensional prop, advanced hose techniques and a fundamental review of flammable liquid fires.
FLUSAR
FAS has a cadre of Master Trainers certified by the State of Florida to provide all levels of Urban Search and Rescue (USAR) training. Certification training is available for high angle rescue, structural collapse rescue, confined space rescue, trench rescue, and vehicle and machinery extrication.
EMS Training
FAS provides continuing education classes such as ACLS, PALS, PHTLS, Advanced Airway Training, and EKG interpretation. Shift-friendly paramedic training is also offered.
Maritime Training
FAS offers specialized training for land-based fire fighters responding to shipboard emergencies. Utilizing a new state of the art trainer, students are instructed in accordance with NFPA 1005 and are eligible for ProBoard certification as a Marine Fire Fighter II.
Industrial Fire Brigade
FAS offers Fire Brigade training to private industry addressing specific response criteria presented by each client. Courses range from basic fire extinguisher training to advanced fire brigade training that meets all NFPA and OSHA standards for first responder personnel.
Fire Continuing Education
FAS offers a large variety of continuing education classes to the fire service community. Classes are led by state certified instructors, which allows students to apply for state examinations in the respective disciplines at the completion of the coursework. Courses are offered in fire apparatus operation, Fire Safety Inspector, and Fire Company Officer, as well as hazardous materials.
Available Courses
There are over 40 specialized courses that FAS can provide to its clients. Entry level courses help students gain skills needed for industry or third party certifications. Advanced courses help established fire fighters enhance their current skill set to gain advanced certifications
Fire Fighter I and II Certification
The Fire Fighter certification program is a program that prepares students to take the Florida minimum standards written, oral and practical examination that is administered by the Bureau of Fire Standards and Training for initial employment as a fire fighter.
Our Staff
The Fire Academy of the South utilizes over fifty instructors to provide the specialized training and education required for emergency responders. By matching specific instructor strengths to particular courses, FAS is able to produce exceptional learning experiences.
Fire Extinguisher Know How